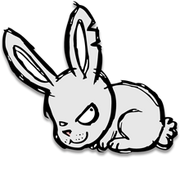 Doppelganger was the origional company that owned and created vSide. They owned the game until 2009 when they decided to disband as a company.
The Music Lounge & vLes
Edit
Doppleganger had created vLes for MTV and The Music Lounge in the mid 2000's. The Music Lounge would later be renamed to vSide. 
Disbandment
Edit
In 2009, the company disbanded and auctioned vSide's assests over to ExitReality. Although it was a voluntary transaction, DG employee and long time favorite vSide staff member John Greene warned that the new owners would run Vside into the ground, which would later be found to be true.